Some call it the ocean, we call it the office.
The global group shaping the future of maritime services and project logistics.
Your bridge to
what's next
For over 30 years, Harren Group has united the best thinkers and doers from ship to shore, to solve your toughest seafaring and freight forwarding challenges. Carrying the loads no one else can, keeping the world on the move, and leading the energy transition for a greener tomorrow.
We are a family-run shipowner group made up of a diverse network of maritime and logistics companies. Together, we are the bridge between land and sea. The home where great minds meet. The place where what's needed is connected to what's next.
Our services
Your business is our passion.
Experience what we do best across our next-generation service areas.
Heavy-lift shipping
Moving the impossible. From turbines to towers, we carry the cargo no one else can. Our group includes some of the world's leading companies in the heavy-lift and project cargo sector.
Integrated project logistics
Keeping the complex on track. We offer end-to-end project logistics for heavy-lift and project cargo, and world-class supply chain solutions for standard cargo. Join us from concept to completion.
Maritime engineering solutions
Building the future of marine transport. Our engineering solutions set sail with success, dedicated to offering the most comprehensive sea transportation, and next-generation cargo vessels.
Ship management & crewing
Adding value on board, every time. As a vessel owner, ship manager, and commercial operator ourselves, we deeply understand the ever-changing performance needs of our clients at sea.
Commodity logistics
Delivering the energy that powers the world. From coal and oil to chemical products and standardised containers, our logistics solutions move the most valuable commodities around the globe with ease.
Offshore wind operations
Leading the sustainable charge. We provide a suite of offshore wind logistics solutions, engineering, jack-up expertise, and special-purpose offshore vessels for the renewables industry.
Careers
Become a part of the bridge connecting the world to what's possible in maritime services and project logistics.
See job opportunities
2000
at sea
465
on land
24
offices
22
countries
1
group
One global ocean. One global group.
From ship to shore, our unique group values inspire everything we do.
Journey with sea spirit
"Sea spirit" is our unwavering passion for all things maritime. We love what we do, and our attitude shows it.
Captain your own ship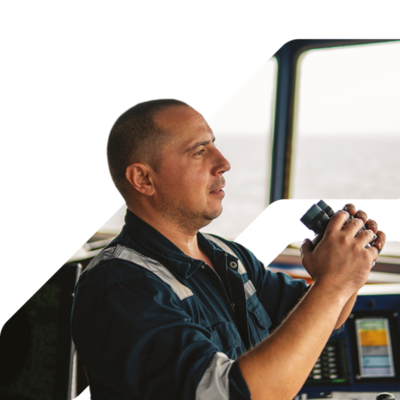 You don't have to be a Captain to captain your own ship. We value responsibility and initiative on land and sea.
Never voyage alone
From the boardroom to the bridge, our whole group thrives on connection and collaboration. Unite with us.